Mitchell Archer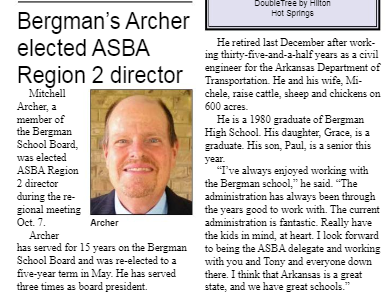 Archery Team @ State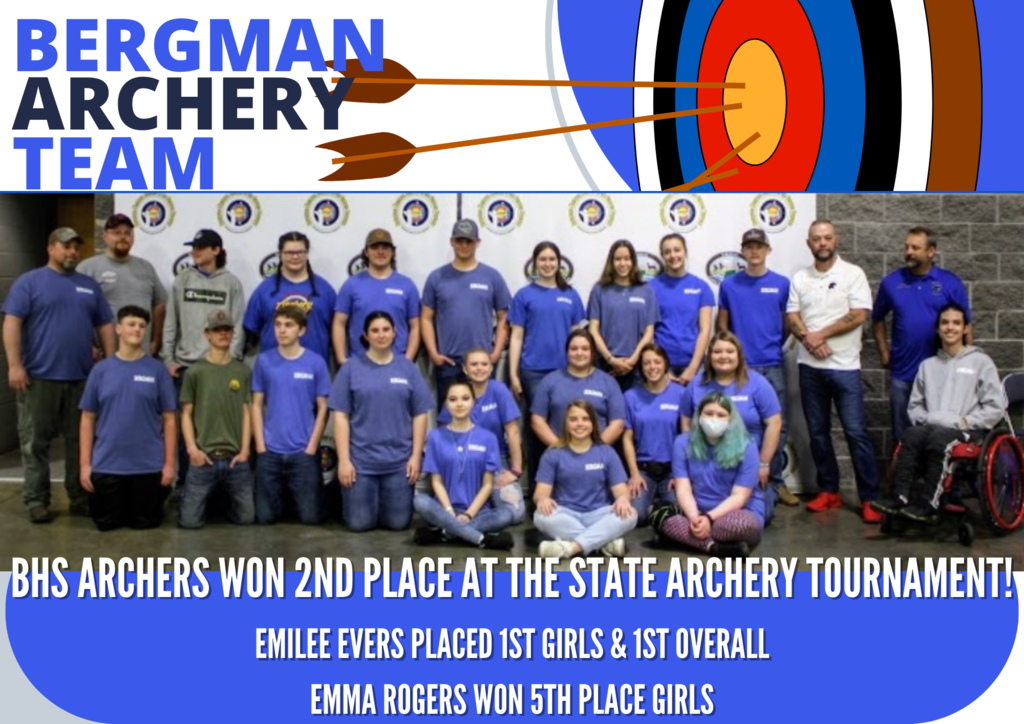 Our senior girls have made it to the final four in the state tournament. We will not have school tomorrow, Monday, March 7 in order to let everyone attend the game that wants to. No AMI work. We will make this day up on May 26th. A pep bus will leave school at 11:45 am for 7th - 12th graders. Admission for students on the pep bus will be paid for by the Booster Club.
Both Bergman Sr. Teams make it to the 3A-1 District finals! Girls play Friday @5:30pm @Bergman & Boys play Saturday @6p @Elkins.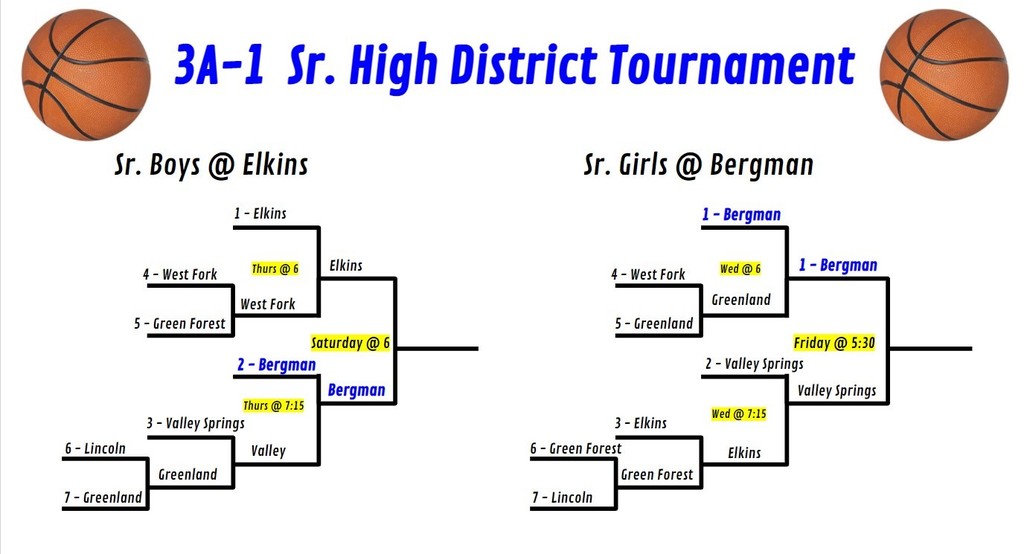 Covid Update 2.9.22
Covid Update 2.1.22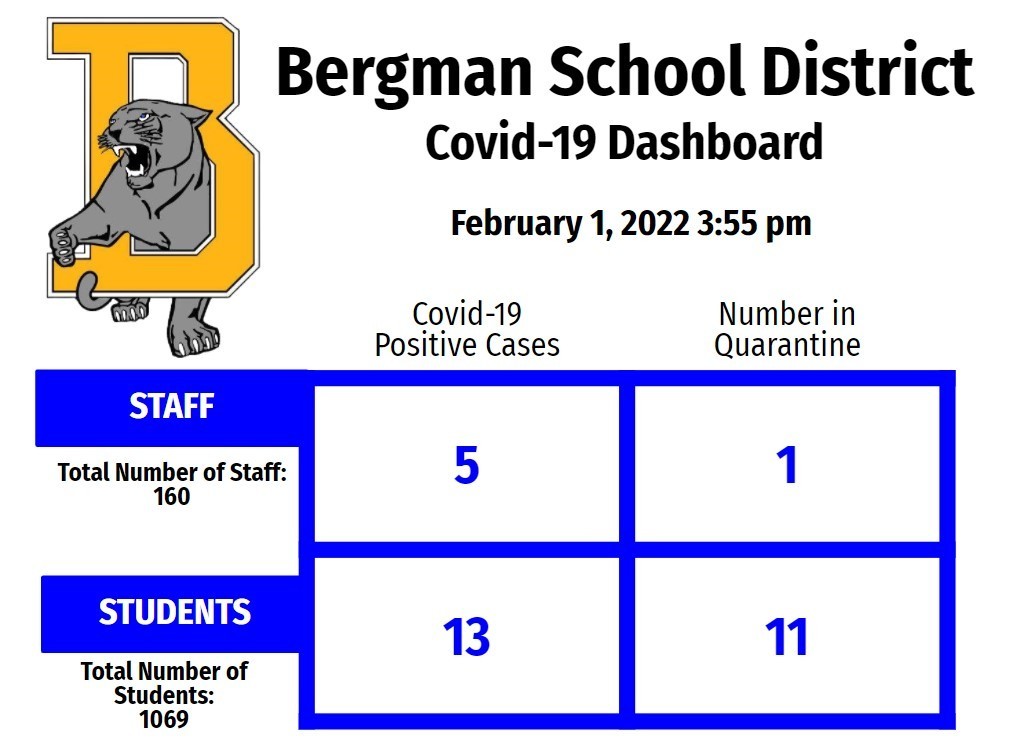 Covid Update 1.31.22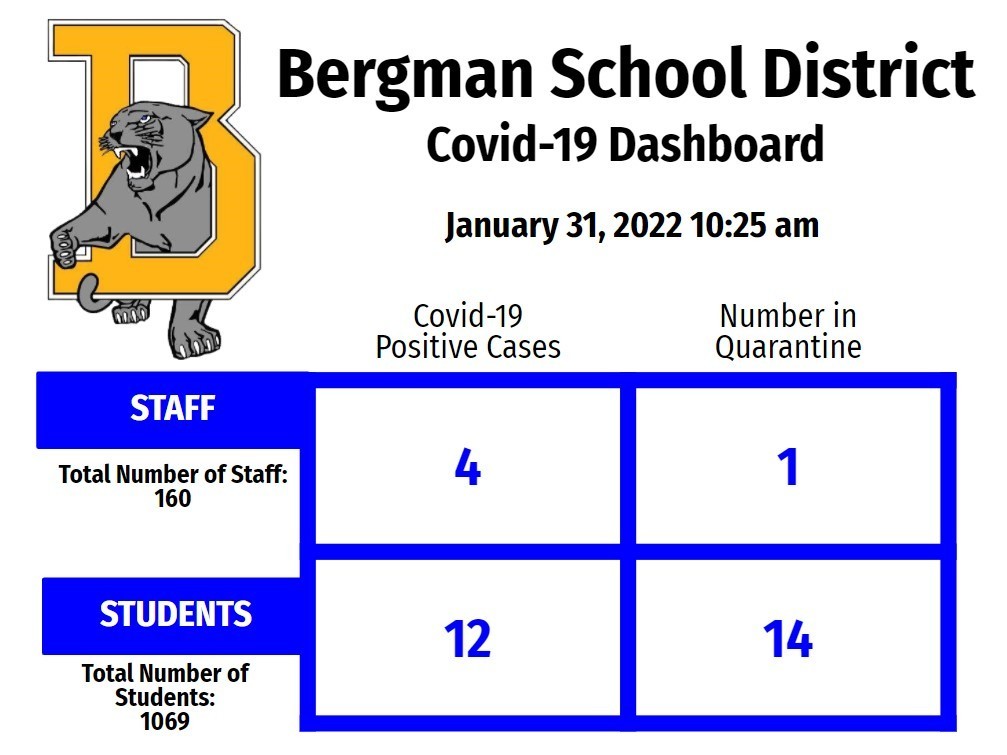 Covid Update 1.28.22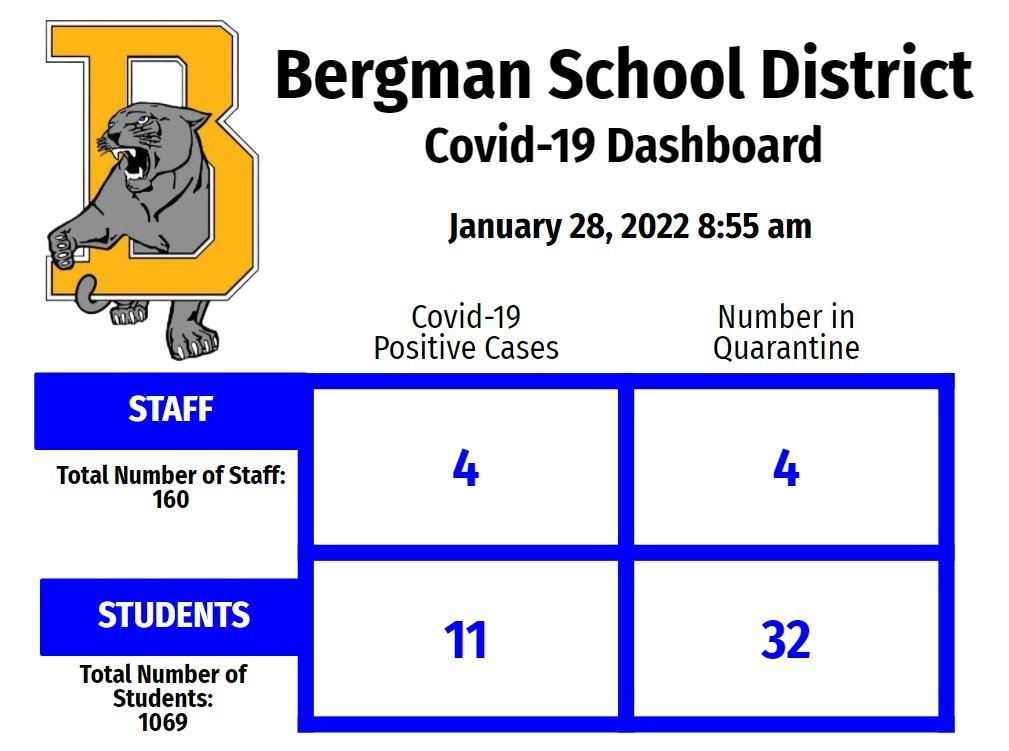 The Bergman High School Chapter of the National Honor Society held their induction ceremony on 1-25-2022 and inducted 11 new members. Congratulations!
Covid Update 1.26.22
Covid Update 1.24.22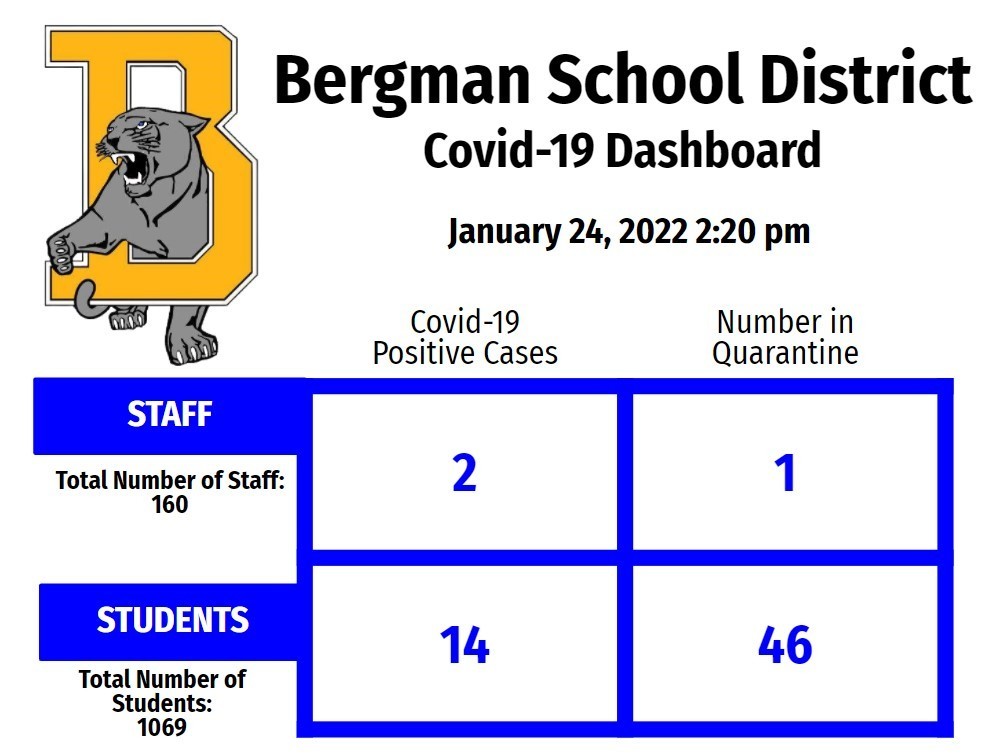 Banking Program of Study approval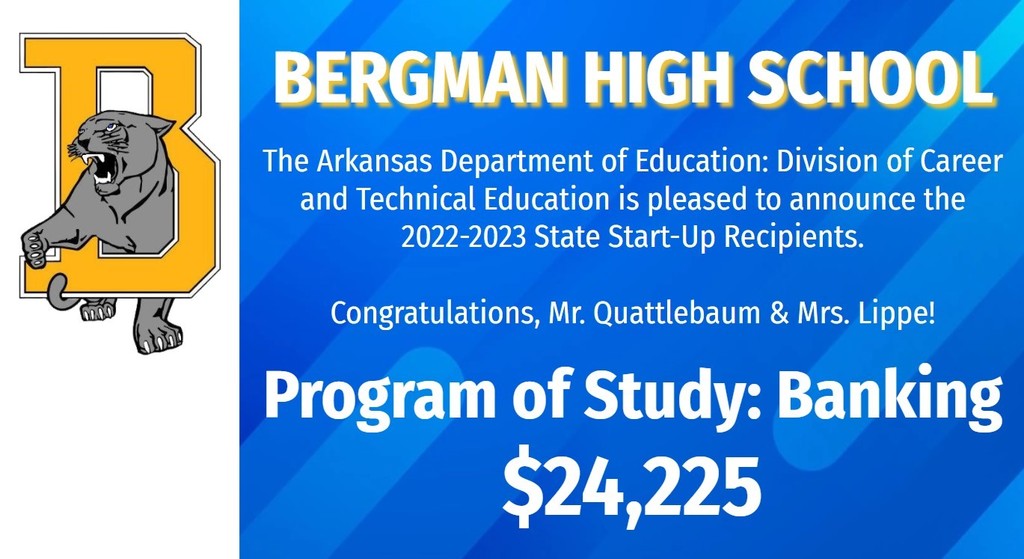 Covid Update 1.21.22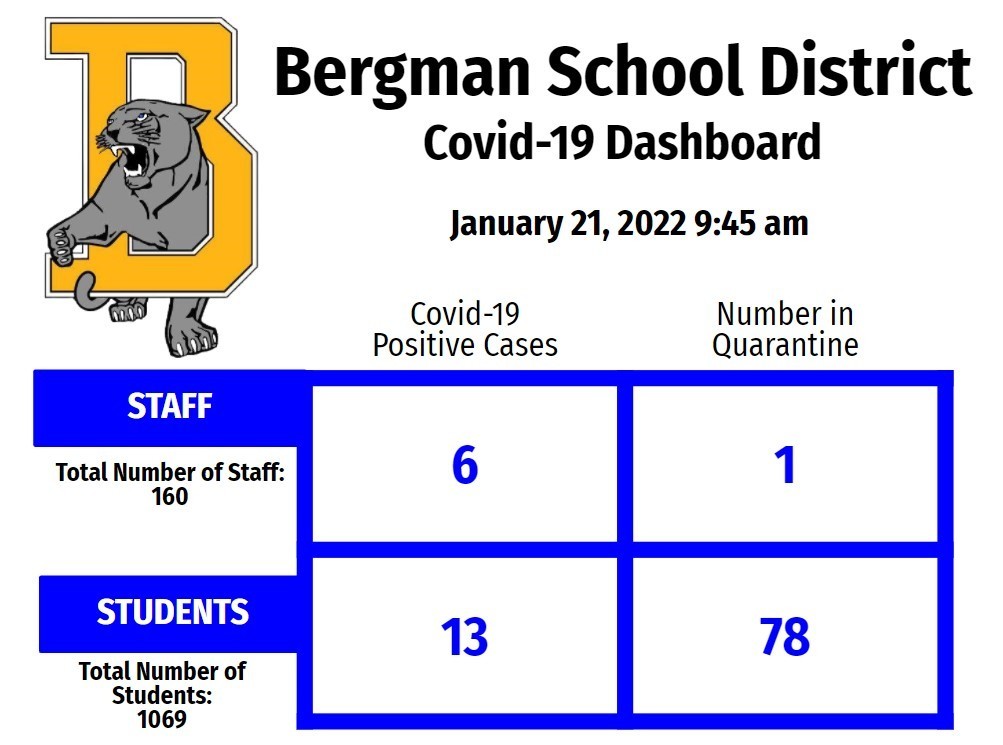 Covid Update 1.19.22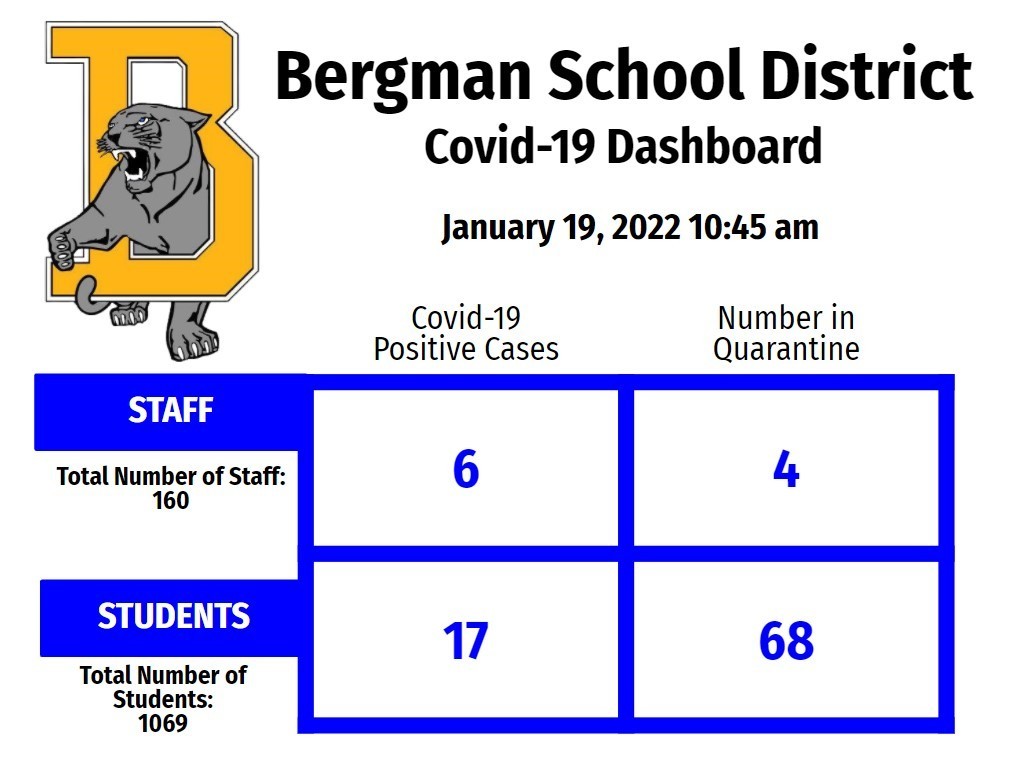 1.19.22 - Winter Weather - Early Release
Covid Update 1.18.22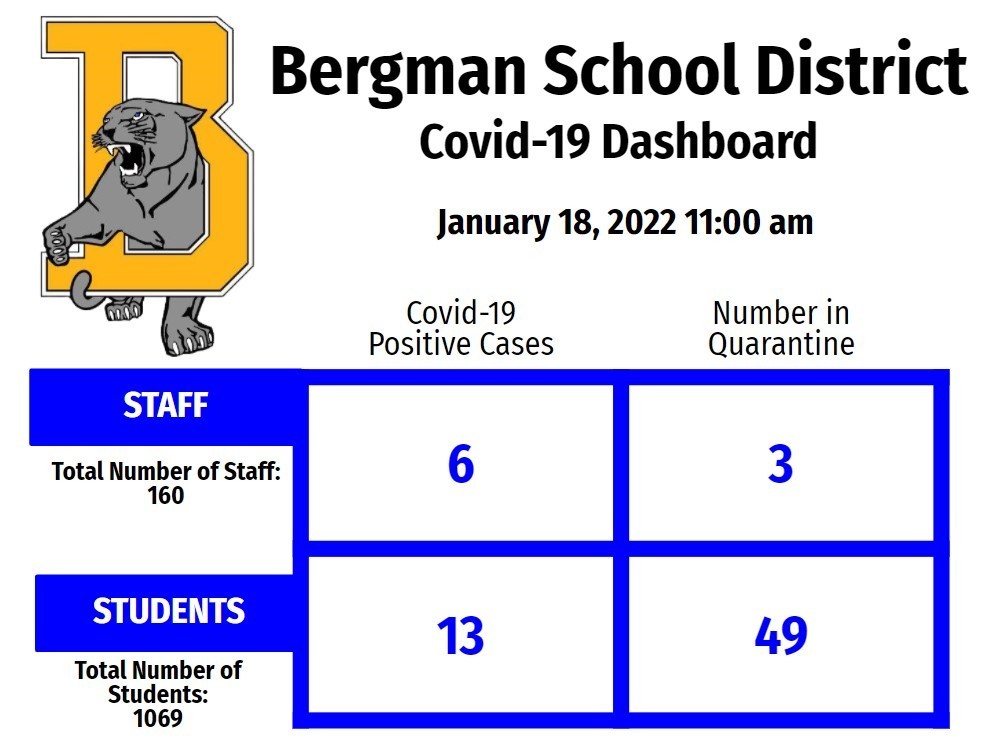 Covid Update 1.12.22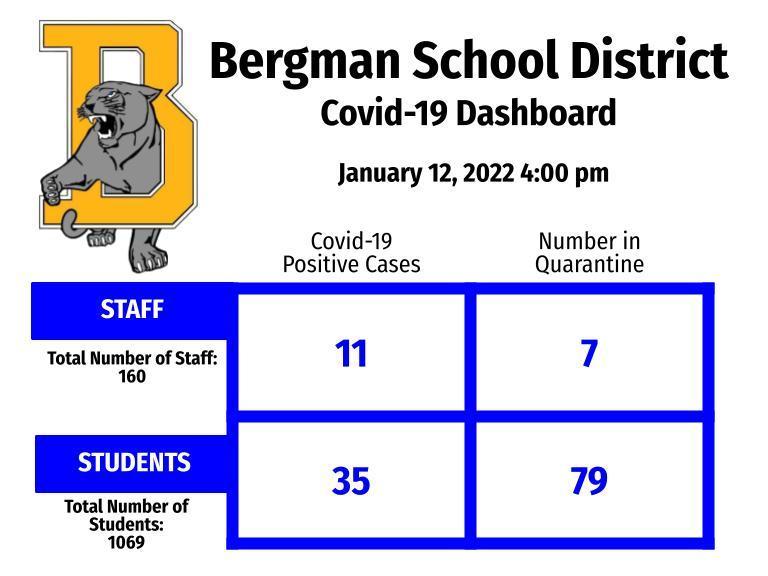 Updated Covid Guidelines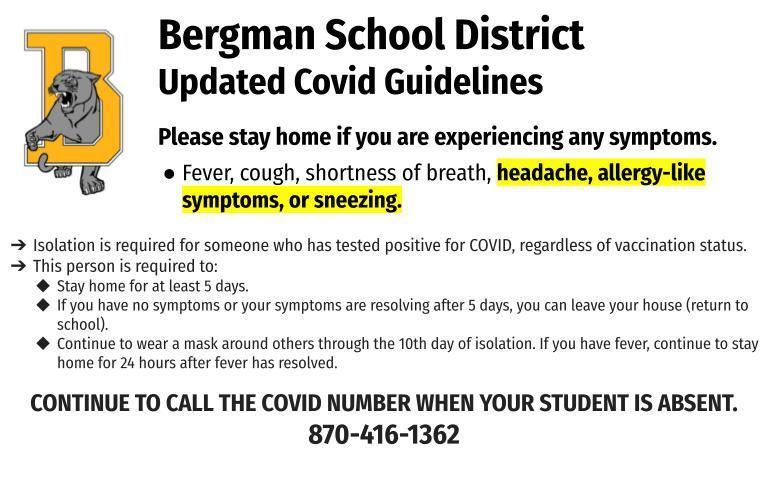 Covid Update 1.11.22
Covid Update 1.10.22