Covid Update 10.11.21
Covid Updates 10.4.21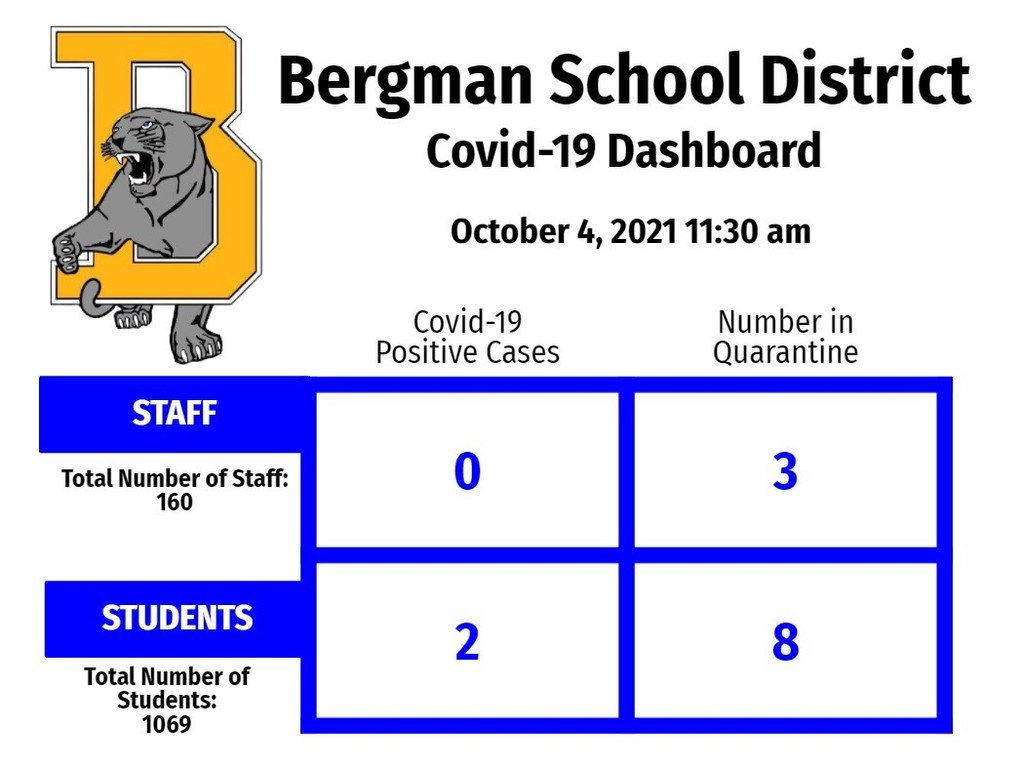 Junior Class Sock Fundraiser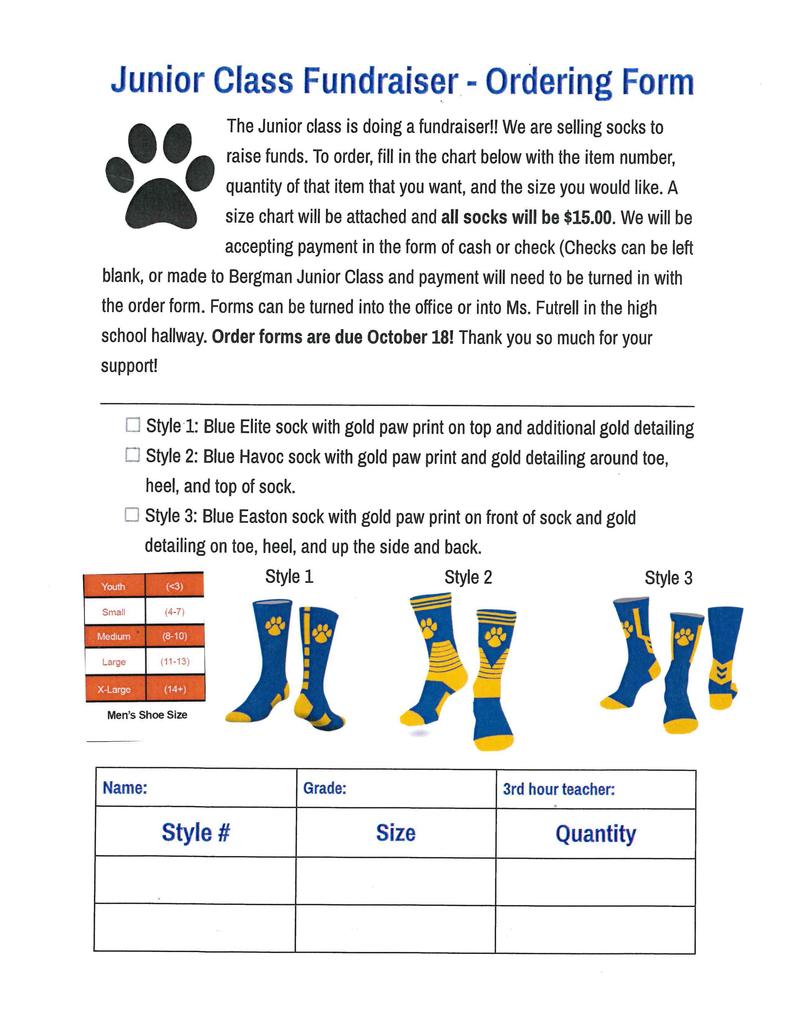 Car Show 2021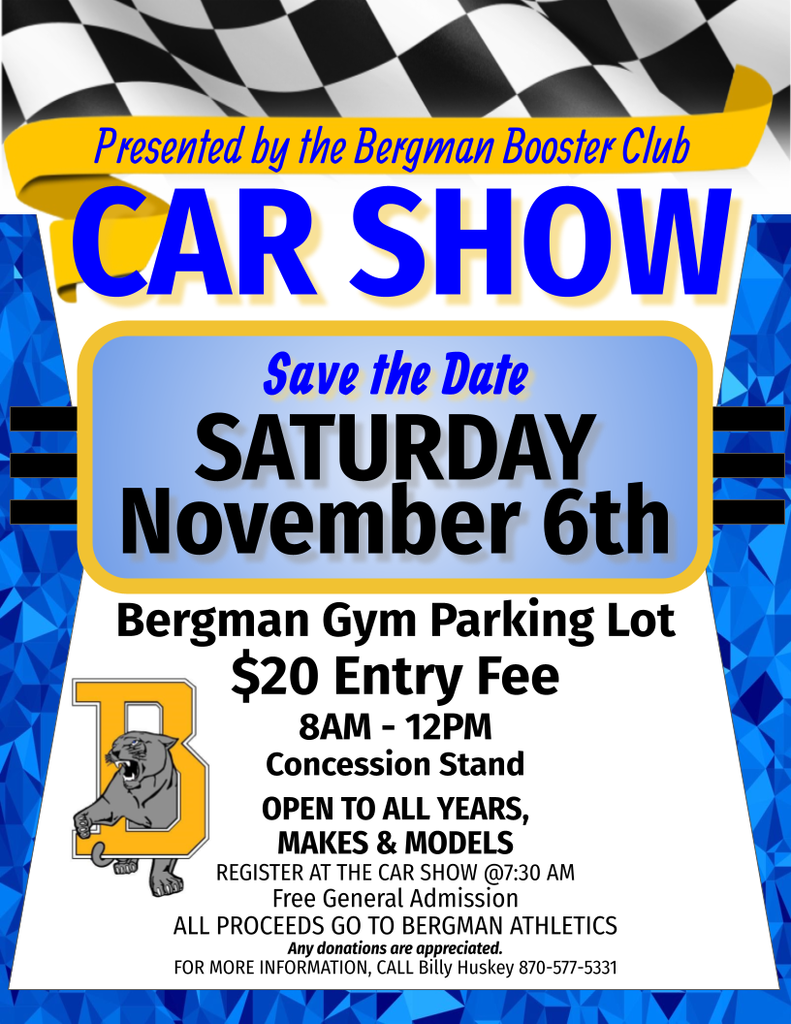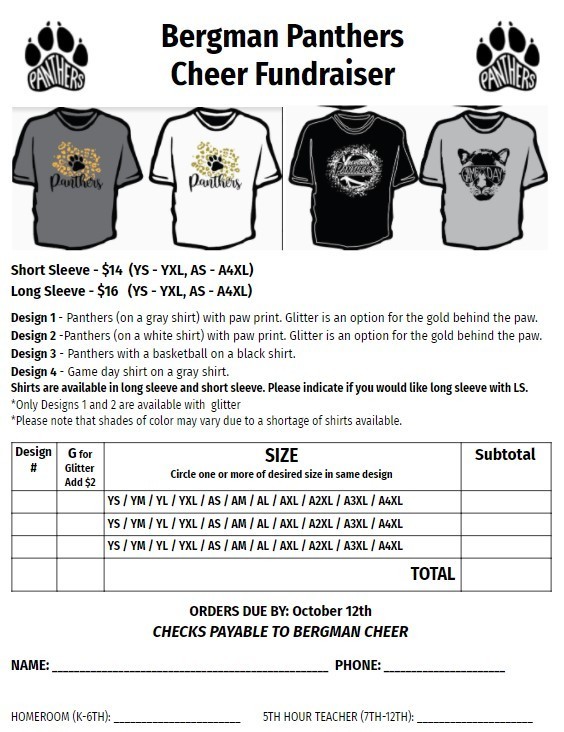 Congratulations to our Northwest Arkansas District Fair Winners!
Volleyball Pink Out -- Bergman vs Valley Springs Clayton Olcott, 11th grade, was diagnosed with Acute Promyelocytic Lukemia in September 2021. We will have a silent auction and sell t-shirts with all money going to Clayton & family.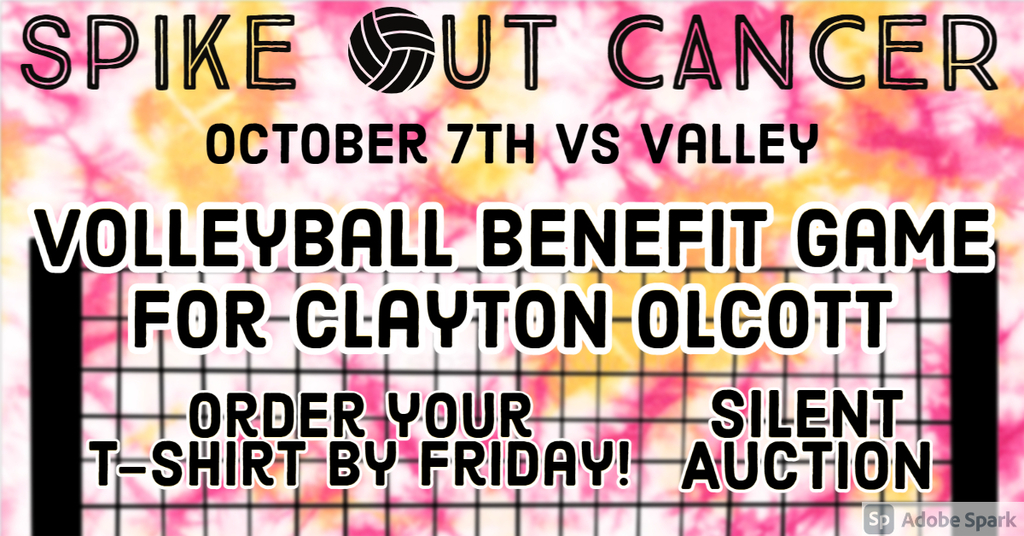 Bergman FFA Fishing Tournament
Covid Report 9/27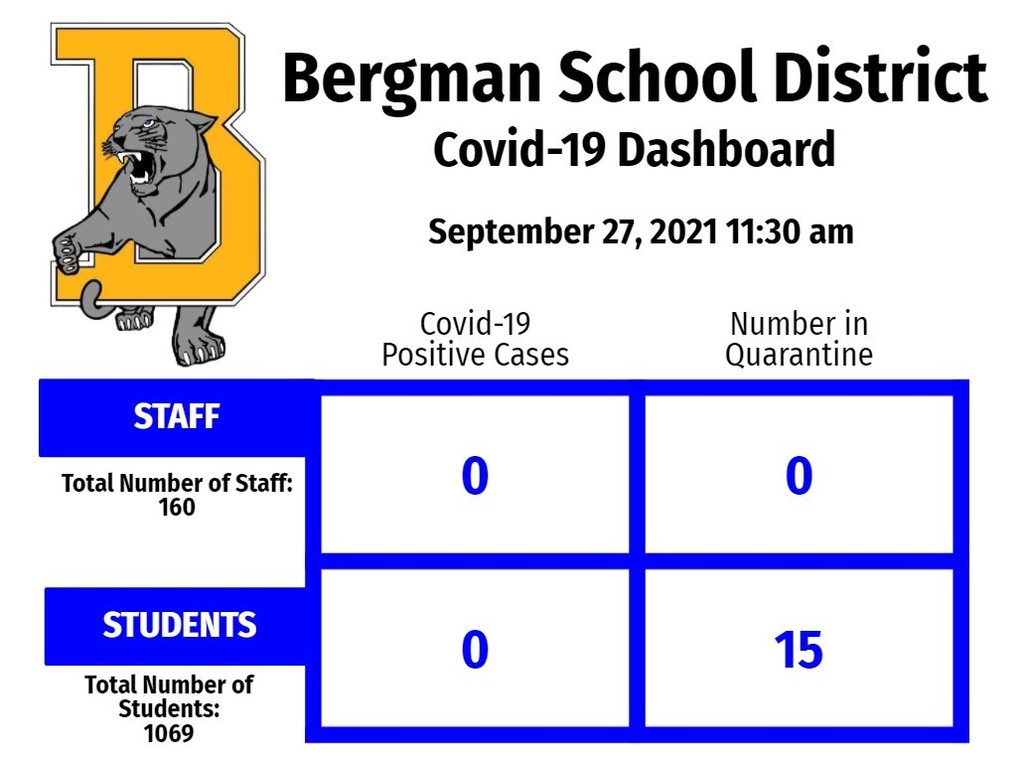 Sept 20, 2021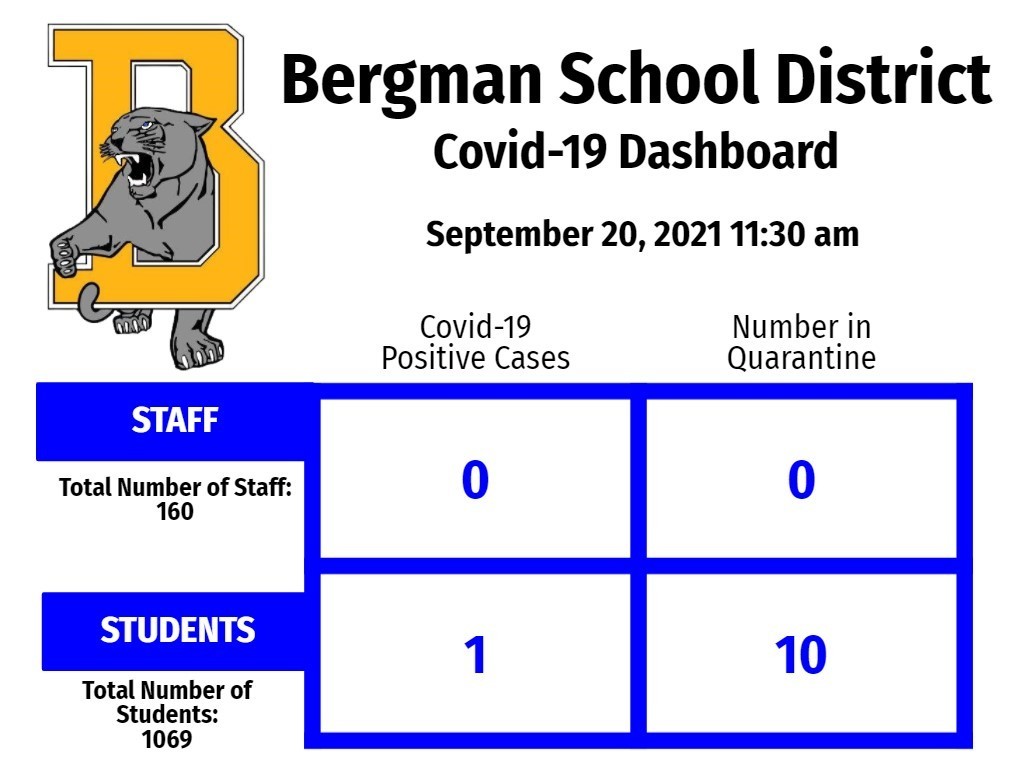 Senior Proofs Due Sept 29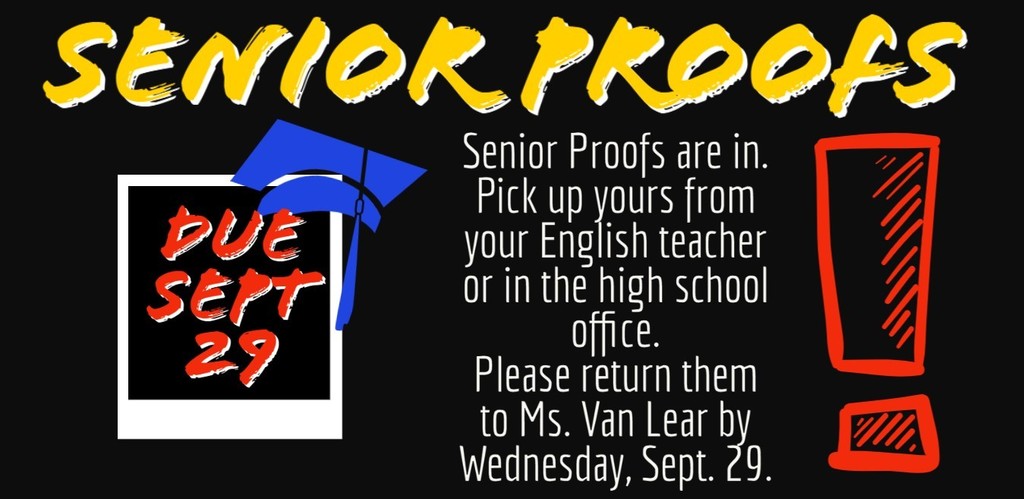 Volleyball game tonight at 4:30 pm against Rosebud. See you there!
Covid Update 9.14.21
Covid Update 9.7.21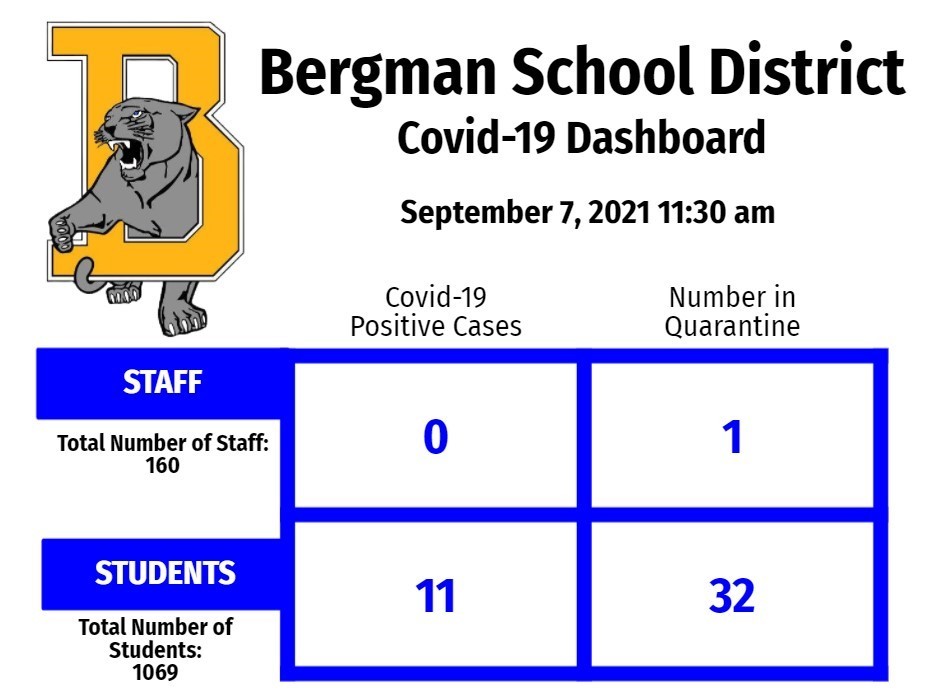 Senior Cap & Gown Information 2021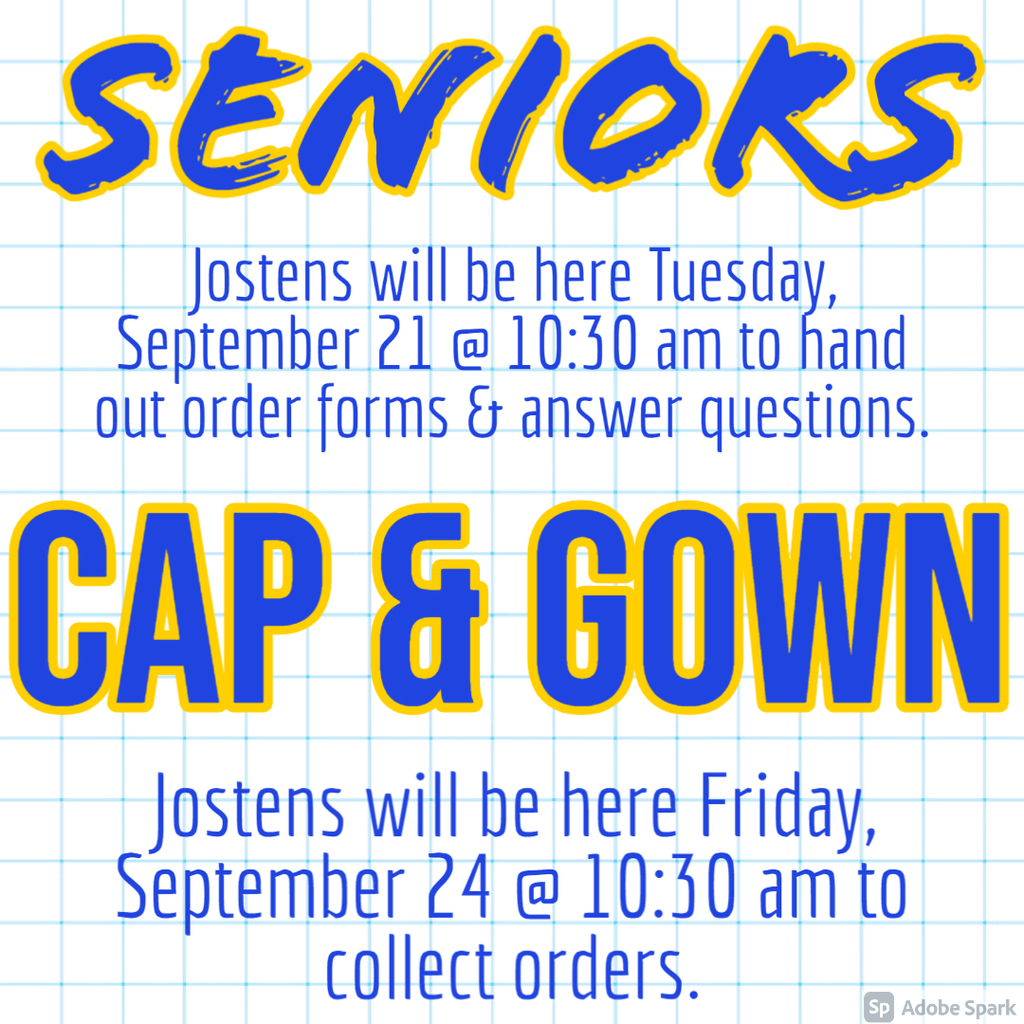 Covid Update 8.30.21
Picture Day is September 3

Congratulations to the Jr and Sr volleyball teams for wins against Cotter.
Volleyball 21/22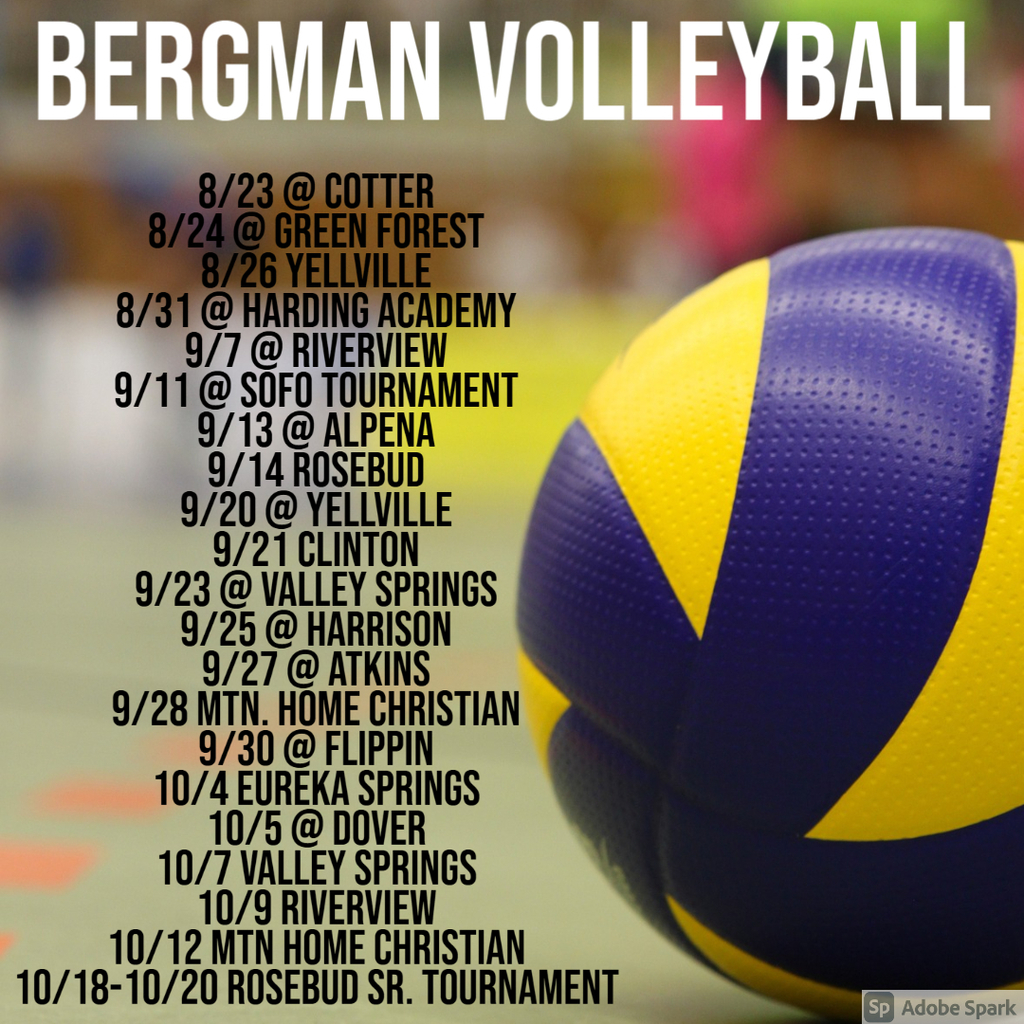 Bergman Tennis Schedule 2021-2022